PhD
Advance your international academic career

The Danish SDC office provides funding for PhD scholarships within SDC's research themes. Since 2011 more than 100 PhD's have received financial support.

Danish SDC PhD students are enrolled at one of the eight Danish universities and must have both a main supervisor from a Danish university and a co-supervisor from University of Chinese Academy of Sciences, Chinese Academy of Sciences or another approved Chinese partner institution.

The PhD students must spend at least 6-12 months in a Chinese research environment depending on the funding model. PhD students funded by the Danish SDC office are also expected to contribute to the educational activities on the SDC Master's programmes in Beijing during their stay in China.

Danish SDC PhD scholarships are announced annually in open positions posted on the website of the relevant Graduate School/PhD school. Check out these websites regularly to learn more about vacant PhD scholarships.

Chinese citizens (includes Mainland, Hong Kong, Macau and Taiwan) cannot apply for PhD scholarships funded by the Danish SDC office but must apply through University of Chinese Academy of Sciences in accordance with Chinese national regulations.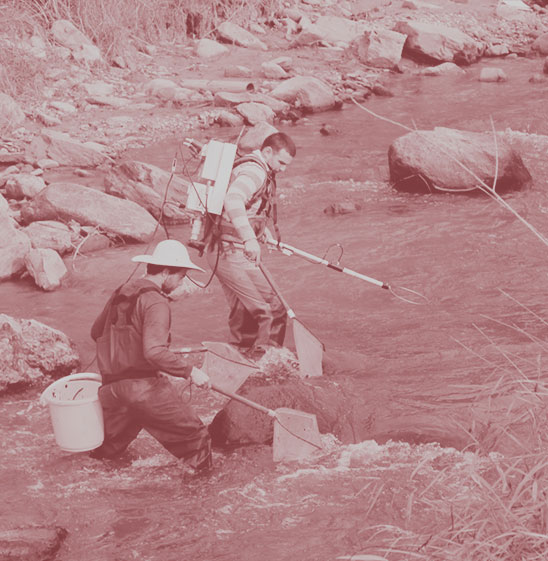 Being a PhD at UCAS
As a PhD funded by the Danish side of SDC you need to enroll at UCAS. The welcome email you received from SDC shortly after your employment as a PhD at a Danish university included instructions regarding this. The enrolment is a prerequisite for obtaining a degree at UCAS.
Double degree
Since it is a funding requirement that one pursues a double degree an agreement between the Graduate School at your Danish university and UCAS must be entered. The double degree agreement process can be rather long which is why we urge you to contact your local PhD-administrator as early as possible.
UCAS' PhD Educational Plan
Besides a number of specific requirements that will be addressed below, UCAS has a general
PhD Education Plan for Danish (and international) PhD students
that constitutes the framework of what is expected from an International PhD at UCAS.
The specific requirements that needs to be fulfilled in order to obtain the degree at UCAS are:
Chinese Culture and Language
Format requirements for the dissertation/thesis; header type, font size, font type etc.
Opening Speech
The purpose of the Opening Speech is to present your research plan based on previous study in order to acquire suggestions from experts of the research area. The Opening Speech must be completed within the second semester after enrollment at UCAS.
At UCAS' website you find
general information about the Opening Speech
and
the relevant forms that needs be filled out in advance
. Your Chinese co-supervisor can also be of assistant if you need clarification on matters regarding the Opening Speech.
Affiliation
For correct affiliation, please consult
UCAS' website
.
Academic reports
There is also a matter of the academic reports which is something your Chinese supervisor can help you with. You can read about it in section 4.iii in the general
PhD Education Plan for Danish (and international) PhD students
.
Chinese Culture and Language
It is a national requirement that all international students need a basic knowledge of Chinese culture and language. Normally it is conducted within 10 – 14 days twice a year during the spring semester and the autumn semester. You can read about it in section 4 in the general
PhD Education Plan for Danish (and international) PhD students
. The specific dates are announced in advance in both the relevant WeChat- and Facebook-group cf. the welcome e-mail from SDC.
Format requirements for the dissertation/thesis
The requirements for the layout of the dissertation/thesis are quite extensive and it is very important that you abide by them hence you need to be familiar with them as early as possible in the process.
All format requirements are found here
– please note that there is a word document ("11. UCAS Dissertation Guidelines.doc") at the bottom of the page.
Practical information
Visa
When traveling to China on a PhD stay, you need a valid visa. Application is done through the
Chinese Visa Application Service
. Please begin the visa application process in good time.
Insurance
It is solely the responsibility of the PhD-student to make sure that you are properly covered during a research stay or a vacation. Please contact your Danish university to find out if you have travel insurance at the university. Please note that the insurance provided only cover research stays and not vacation. 
Expenses and Travel Costs
It is not possible to have expenses covered by the Danish SDC office. There are no economic transactions between the Danish SDC office and the PhD student - only between the Danish SDC office and the Danish university and between the university and the PhD student.
The PhD student must always settle his/her travel account with his/her university, not with the SDC. It is not possible to apply for additional funding from the SDC in coming application rounds. 
Transportation
Public transportation and taxi fares in Beijing are cheap compared to European standards. Since Chinese taxi drivers rarely speak English, it is often wise to have written notes in Chinese with your home address, relevant addresses, etc., before you move around the city alone.
Payment in Beijing
Beijing is still very much geared towards cash transactions. You can use your Visa at selected destinations, but generally speaking, most transactions are carried out by using cash.
Accommodation
Please note that PhD-students have to arrange their stay, including accommodation, and will bear the costs of accommodation during the stay. The Chinese hosting institution may be helpful in securing accommodation.
Alternatively, renting an apartment is a possibility, in which case the common action is to contact a real estate agent upon arrival in Beijing. Usually it is possible to find a place within a few days. Leases in China can be complicated, so it's important that the chosen real estate agency helps you understand all terms and conditions before you sign.
If you rent an apartment, you need to register at the local police station within 24 hours. They will issue a Temporary Residence Registration.
Social Media
Dedicated Facebook and WeChat groups for SDC PhD's have been established.
Find the facebook group
here
. Once you are admitted, ask for a QR code for the WeChat group.
For more general information you should consult the information for teachers & researchers
here
.
SDC funded PhD students arranged by research area.