En dobbeltgrad og en oplevelse for livet
Mathias tog på eventyr, fik en ny kultur helt ind under huden, boede i en metropol ... og vendte hjem til en ph.d.-stilling på Aarhus Universitet.
Mathias holder et 25 minutters oplæg spækket med gode billeder og historier. Han vil primært fokusere på livet på campus og i Beijing, rejserne, kulturmødet og fællesskabet på SDC.
Han har selv en bachelor i biokemi og læste 'Neuroscience and Neuroimaging' ved SDC, men oplægget er relevant for alle, der overvejer at vælge en af SDC's kandidatuddannelser.
Efter oplægget er der kinesisk café-stemning med snacks. Her kan du stille spørgsmål til Mathias og Anne Dorte Harbjerg Wieben fra SDC. Anne Dorte kan svare på alt, lige fra hvordan du søger ind til konkrete spørgsmål om uddannelserne.
Tid:
Torsdag d. 19 maj 2022, kl. 16.30
Sted:
Aarhus Universitet, Biologiens Hus, lokale 1222-127, Wilhelm Meyers Allé, 8000 Aarhus C
Ingen tilmelding.
Ved SDC kan du bl.a. læse:
• Neuroscience and Neuroimaging
• Water and Environment
• Life Science Engineering and Informatics
• Nanoscience and Technology
• International Food Quality and Health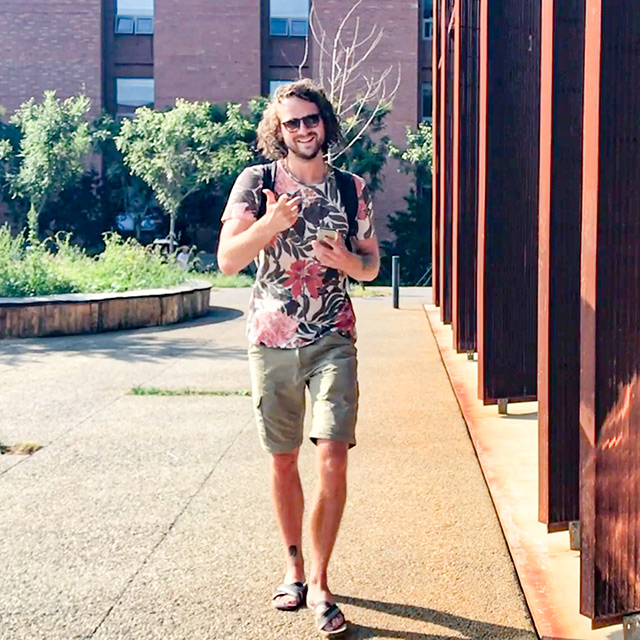 Smag på Kina
Har du smagt dim sum? Kan du spise med pinde?

Efter Mathias' oplæg byder vi på dim sum, snacks og drikkevarer, og du kan spørge om alt det, du brænder inde med.