Get yourself ready for China
Where will I live? Is it expensive to live in China? When should I apply for a visa? You probably have a lot of questions about regarding what tasks you must complete before moving to China.

Once you have accepted your study place you have taken the first step in your Master's degree journey, and you have some months to prepare yourself for the adventure that lies ahead. There are practical matters you must address before you leave your home country.

The items below are not a complete rundown of what you must address, but it will help to get your preparations started.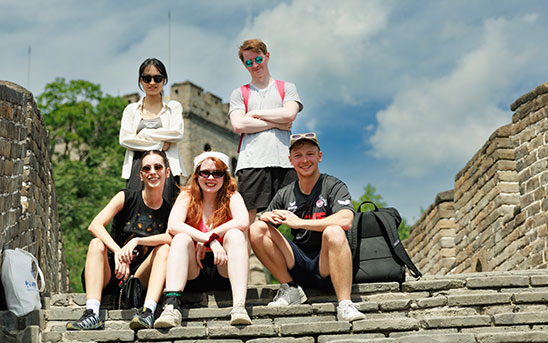 SU - how to apply
The SDC Master's programmes are all approved for SU (the Danish students' Grants and Loans Scheme). To find out whether you are eligible for SU, visit the website of
the Danish Agency for Higher Education and Science
.
You are responsible for informing the State Education Fund in all matters like enrolment in another programme, interrupted studies, documentation of study activity, extended time of study, notification of illness etc.
If you are eligible for SU, you can apply via the Danish Agency for Institutions and Educational Grants
on-line Fast Track
. Choose "Kina", then "University of Chinese Academy of Sciences" then click "søg".
Tuition
Tuition fee is 40,000 RMB pr year. The tuition fee is paid in August before commencement of the first semester and the following August before commencement of the third semester.
Danish citizens and EU/EEA citizens
You are exempt for paying tuition fee if you at the application deadline are enrolled as a student at a Danish university either in a Bachelor's programme, a Professional Bachelor's programme, a Master's programme or a supplementary course in connection to a Bachelor or Professional Bachelor programme.
You may be eligible for the Danish "Udlandsstipendium" (scholarship for studying abroad) to cover your tuition fee. To find out if you are eligible, please go to the
website of the Danish Agency for Higher Education and Science
for more information.
Non-EU citizens
All Non-EU citizens must pay tuition fee.
Scholarships and grants
There are no scholarships available from SDC. Students are encouraged to apply for grants from private foundations etc.

First of all, begin applying for grants early, since many grants have deadlines before you start in China. Remember: If you did not apply for a grant in your first year, you can always apply for your second year separately.

Grants are a private matter between the student and the giving foundation/company/persons. SDC are not able to help with applications, nor do we have a complete overview of all grants available in and especially outside of Denmark.



However, a few general tips:


Many grants have a specific purpose for awarding a grant. Describe how you can contribute to this purpose by taking your Master's degree in China

Do not be afraid to "show off" – i.e. in your CV, grades, recommendations etc.

Keep it simple. You do not have to write a novel

Take your time and make sure your application is targeted at the specific foundation/company




Admission letter
Some grants require an admission letter. The official one from UCAS will not arrive before early July, but SDC can provide you with a confirmation of admission, if necessary. In that case, contact SDC at
admission@sdc.university
. Remember to state your full name (as in passport), Master's programme at SDC and your birthdate.
Grants recommended by former students
CBS also has some scholarships which Public Management and Social Development students can apply for.

Leaving with DKK 185,000 in grants
Line Kloster is a first-year Master's degree student on the Life Science Engineering and Informatics programme. She has had great success with grants applications and you can get her tips and tricks.
'I did not even imagine that all of the money I received would be necessary, but practical preparations, living costs and travel expenses will add up,' says Line who also found extra space in her budget for trips and travels.
Red the full story and get Line's advice.
Living costs
The cost of living in Beijing is relatively low, and as a student it is possible to live fairly comfortably even on a tight budget. To get an idea of the price range, check some of the 'cost of living' indexes, e.g.
numbeo.com
.
Accommodation
UCAS offers dorm rooms on campus. We encourage you to stay in the dorm rooms to experience the unique social aspect of studying and living together with your fellow students. However, if you prefer to rent an apartment we recommend you do it through a private real estate agent.

Insurance
SDC students enrolled at UCAS are required to take out insurance that covers both physical and mental health issues. Upon arrival, UCAS will demand proof of adequate insurance.

Usually, travel insurances will not cover for a two-year stay abroad, hence special agreements are often necessary. Students must choose an insurance company in Denmark or their home country. A Chinese insurance will not be adequate.
Current students have primarily taken out, and recommend, insurance at
Europæiske Rejseforsikring
,
Gouda
and
AON (through Danish Students Abroad)
.
It is advisable to pay for both years of insurance before leaving Denmark/your home country. If you plan to pay for insurance one year at a time, make sure to apply for insurance well before the first years expires, to avoid being without insurance.
Vaccines
Ask your doctor or check
Statens Serum Institut
to find out which vaccines you are recommended to get. Some vaccinations might have to be administered over a period of time (several months).
Visa
If you are accepted to one of SDC's Master's degree programmes, you will have to apply for a student visa.
You will apply in July, either in your home country or at the Chinese embassy in Denmark. SDC will provide you with relevant information.
SDC helps you to get prepared
Once you are accepted to a Master's degree programme, SDC will offer activities to help you get prepared to make the most of the opportunities in China. It is all voluntary, but we know from experience that participation is worth the time and effort.

The activities include:

Webinar, April
Meet the other Danish/international students from your cohort, Q&A with current students living on campus.

Culture buddies, June
You will be assigned to a group along with some of your fellow students. Together, you will start exploring each others' lives kicking off the cross cultural meeting (online).

Webinar, June
Information about applying for Visa and getting ready to move to China. Q&A with current students living on campus.

24-hour pre-departure seminar in Denmark, August
The seminar is for all Danish and international students. The programme has a mix of social, academic and practical activities, designed to help students make final preparations ahead of departure for China.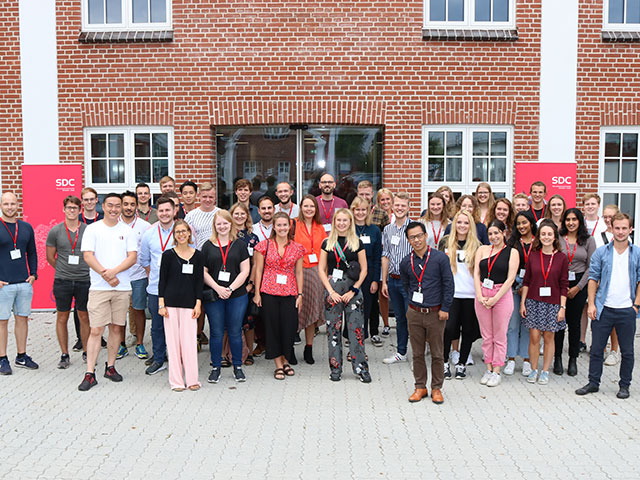 Preparation seminar for new SDC students
Every year in August, SDC hosts a seminar for all Danish and international students, who are about to leave for China.