The journey begins
31 August 2019
The sun was forceful and smiles were all around when more than 150 new SDC students took part in the official opening of both SDC and UCAS on August 31.

More than a week of introduction activities are now over and school starts on Monday. As is tradition no less than two ceremonies were held to celebrate the beginning of the new semester on Saturday 31 August.

The day started with the gathering of more than 6000 UCAS students for the official opening of UCAS. After lunch, SDC had a much more intimate official welcoming of the new cohort at SDC.

You only get in life what you have the courage to ask for
Among the speakers at the celebration at SDC was newly arrived Danish Chemical and Biochemical Engineering student, Amalie Høst. She used her opportunity to address her fellow students by explaining her life motto, "Why not", which is what brought her to China and she encouraged them to be open-minded and do things that seem scary at first.

"Do not stop exploring, be curious and do not be shy. Because you only get in life what you have the courage to ask for." she said.

Learning from the best
Representing the teachers at SDC was Professor Wei Zhongming from the Institute of Semiconductors in Beijing. He has been a part of SDC since 2013 and he emphasised that the students have an extraordinary opportunity to learn from the best during their time at SDC.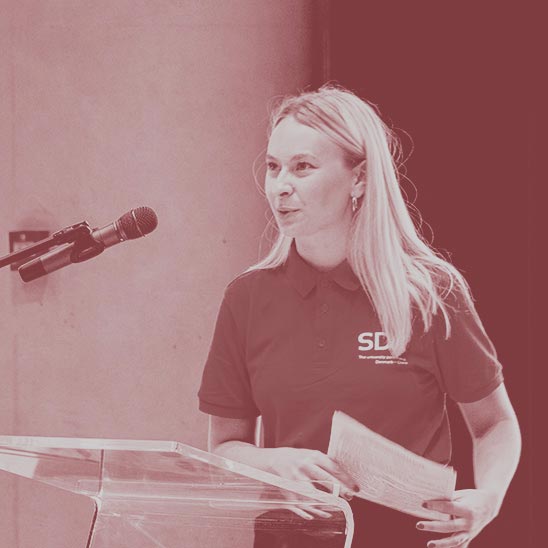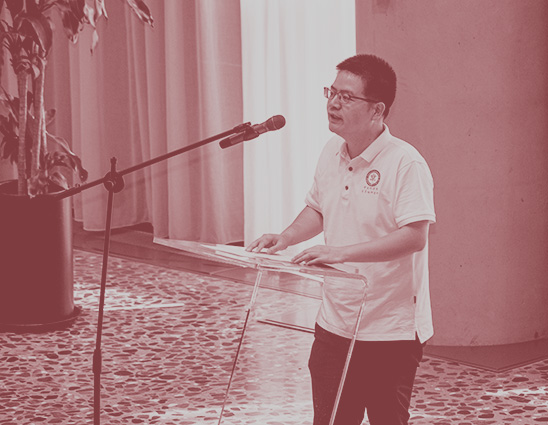 "UCAS is different from other universities in China, because it is so closely linked to the Chinese Academy of Sciences, which is China's largest research institution. This means that UCAS and thereby SDC can draw on the expertise of researchers that work on the frontier of research developments."


Learn to learn

Also representing the teachers was Head of the Innovation Management programme, Dmitrij Slepniov, and he shared his view on learning in an ever changing world.

"Knowledge is great. But the trouble with it is that it becomes obsolete very fast. Many things that you will learn in your first module next month may become irrelevant by the time you graduate. I therefore encourage you to develop the habit of continuously renewing your bag of knowledge. In other words, learn to learn. We grow old when we stop learning, so please never grow old.

With all of the formal events out of the way it is now time for the new cohort to take to the classrooms, auditoriums, laboratories and begin their journey together.