Students make final preparations before leaving for China
21 August 2017
How do you prepare yourself for studying and living in China? Every year SDC hosts a seminar in Denmark for new students, where they meet current students, alumni, an expert on Western-Chinese relations and the heads of each of the Master's programmes.

The overall purpose of the seminar is to prepare and give the students the best conditions for a successful stay in China. Chinese society is fundamentally different from many European societies, and it takes time and openness to understand it. However, it is necessary to try if you want to make the most of the experience.

Jon Hindsgaul Hansen is going to study Nanoscience and Technology and Kathrine Faurholt will take the Master's programme in Public Management and Social Development. They both attended the two-day seminar, where they also met many of their fellow students for the first time.


Calm about changing track
"I am much calmer about the situation now. It was great to meet the coordinator of the programme and get to know more about the academic content. I have been a little nervous about how it would be for me to change track from the humanities to social sciences," says Kathrine, who has a professional bachelor degree in communication.

She has studied in China before, and she has already found out a few things she will do different this time.

"I think I will be more open-mined, and I will not be afraid to ask my fellow students all kinds of questions in order to get to know them. We have the opportunity to become a really dynamic group of students, and I will make sure to do my best to make it work," she says.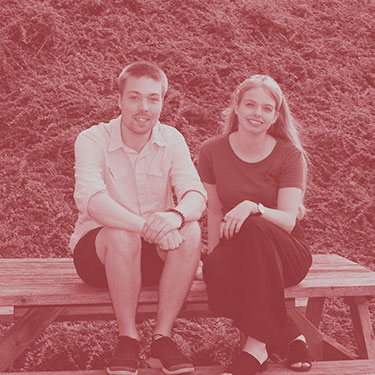 A new perspective on friendship
Jon has also been in China before, yet he found the presentation on the communication across cultures, given by Assistant Professor Ane Bislev from Aalborg University, especially valuable.
"I definitely recognize the comment about the different ways of looking upon friendship, and the presentation gave me some new perspectives on things. For the Chinese helpfulness is a very important factor when you are friends. I have experienced it before, but it made me think how important it is to remember both inside and outside the classroom," says Jon.
Take a tour around campus
Kathrine and Jon agree that even though pictures, second-hand information etc. not will serve as the real experience it was great to get some more information about the new campus and the surrounding area. If you are curious about the campus and Huairou city take a look at
Sino-Danish Center's Instagram
where current students are exploring the facilities and area.