PhD student goes behind the Chinese wind energy success
07 March 2015
10 years ago the wind industry in China was almost non-existent, and today it is the world's largest. On the surface it looks like a great success story and an example of Chinese growth going hand in hand with a strategic focus on renewable energy

According to PhD student Julia Kirch Kirkegaard, who soon will defend her PhD about China's wind industry, it is much more complicated than a straight forward success story.

"It is not a pure success story, but conversely it is not a pure disaster. The fact is that today thousands of wind turbines in China do not produce energy. Both because the quality of the turbines is simply too poor, but also because the electric grid cannot keep up," says Julia.

According to her, the Chinese wind industry is a part of a larger story about China's sustainable development. The country is currently at a major crossroad, and Julia hopes they change track and choose to focus on quality and at the same time realise the necessity of conducting long-term basic research.

"It will create better opportunities for cooperation with Western companies. Currently these companies have difficulties when they operate in the Chinese market because they are squeezed out of the market because of the strong focus on lowest price and quality. At the same time, many Western researchers and companies see a risk that China destabilises the entire market," says Julia.


You cannot prepare research in China sitting in Denmark
Julia is one of the first SDC PhD students, and over the past three years she has spent eight months in China interviewing wind turbine manufacturers, suppliers of control systems, ministries, universities, etc.

However, it has been far from easy although Julia speaks Chinese and has a good knowledge of the country.

"When you do fieldwork in China, you cannot sit in Denmark and make interview appointments two months in advance. You have to go out there, call and ask 'do you have time in an hour?'. It makes it difficult to plan, and it means that you spend a lot of time traveling across the country. I always had a packed suitcase so I could show up for interviews and meetings at short notice," says Julia.


Facing closed doors
It has required many long days at conferences to establish contact with Chinese companies, ministries, etc. Equipped with business cards, Julia has been at several conferences in wind energy, introducing herself at every single stand and following up the contact with a phone call afterwards. Often Julia saw a snowball effect and one contact led to another.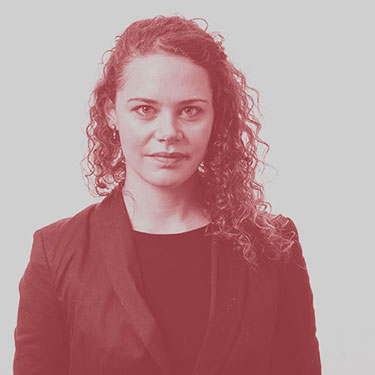 Being a foreign female researcher who speaks Chinese has opened many doors for Julia. In the Chinese society, it is unusual to be a young female researcher working completely independently and defining her own field of research. Julia guesses that she sometimes has been allowed to get one step closer than the Chinese researchers because she seems pretty harmless.
"In China everything is very political, particularly quantitative data has been hard to get. As soon as it in any way becomes sensitive, all doors are closed. After an interview, I have been left with the feeling that I have not actually got any information because the respondent spoke in general terms", says Julia.
She explains that the Chinese research tradition is very different from the Danish, and since Chinese social scientists and other scientists are often quantitatively trained, they often have difficulties understanding Julia's qualitative research within social science. But it has not discouraged her from working with China.
"I've been involved with China since 2003. It is a country and a culture that often is quite incomprehensible and paradoxical, and that is exactly why I like it so much. I love to get my world turned upside down and be inspired by their different and holistic thinking. I hope that I will be working with China the rest of my life", says Julia.
Thesis
The thesis is available at
cbs.dk
.