Neuro networking on several levels
30 March 2022
50 plus researchers from five Danish universities, hospitals and Beijing, Shanghai and Shenzhen institutes at the Chinese Academy of Sciences (CAS) joined the annual SDC Neuroscience and Neuroimaging PhD symposium 28-29 March to address research, collaboration, and education.

The programme was split into two topics. The first revolved around the continuous improvement of the SDC MSc programme in Neuroscience and Neuroimaging, using the knowledge and tools that have been developed over the last couple of years.

'Covid has made us put a ton of effort into rethinking teaching methods and tools, so of course we must use the positive findings, we have made, in our teaching going forward,' says Kim Ryun Drasbek, who is head of the Neuroscience and Neuroimaging programme as well as the principal coordinator for the SDC Life Sciences research theme.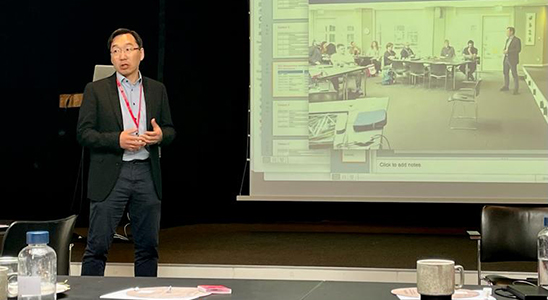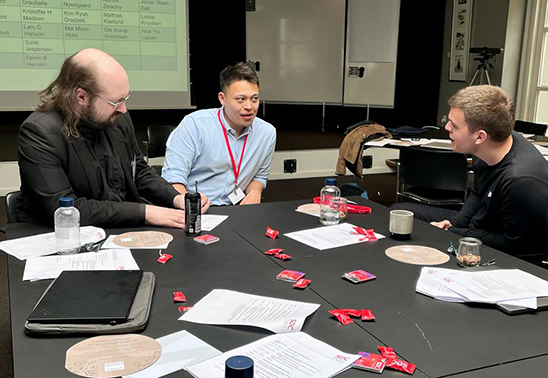 Pushing projects forward
The second took up most of the time at the seminar and revolved around a research symposium, where 21 SDC PhD students from Denmark and China presented their projects to their fellow PhD students and researchers from institutes at CAS and five Danish universities.

'Sharing knowledge and inspiration is important to all the participants, but especially our PhD students benefit greatly from presenting their projects to their peers and experienced researchers. Not only do they engage in interesting discussions and receive valuable input on their specific projects. They also expand their professional network, which is useful now and, in the future,' says Kim Ryun Drasbek.

Kim Ryun Drasbek underlines that it is important to bring the Neuro family together to push projects forward and nurse relations, not just Danish-Chinese ones, but also between the Danish institutions. At this most recent seminar, researchers from Aarhus University, Aalborg University, the University of Copenhagen, the University of Southern Denmark, and the Technical University of Denmark all contributed.