Nanoscience and Technology on study trip in Denmark
30 April 2015
None of the Chinese students have been in Denmark before, and even though they study together with Danish students every day, they are met by a few surprises.

"We have Danish students in the class, and I have found out that Danes are very curious and ask a lot of questions, but in Denmark people we have met at universities and in the streets are open-minded to a greater extent than I had expected," says 24-year-old Junjue Zhao.


The Danish interdisciplinarity
He and Mingjing Cao both started the Master's programme in 2013, and the international learning environment was the crucial factor when they chose SDC.
They both agree that it was a little difficult to communicate across nationalities in the beginning. First of all because of the language barrier but also because of the differences in the Danish and the Chinese educational systems.

"I thought it was a really great opportunity to learn across cultures and academic fields. It has opened my horizon to study with people who look different on things," says Mingjing Cao.

During their stay in Denmark the Chinese students have taken special notice of the interdisciplinarity at the Danish universities, and they think it is great to experience Chemistry, Physics and Biology fused.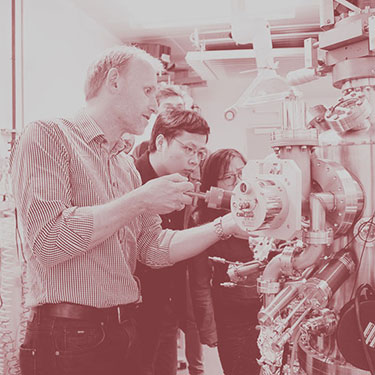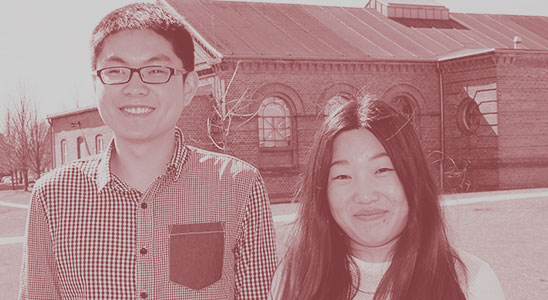 Junjue Zhao and Mingjing Cao are dreaming about a career within Research and Development and a SDC PhD respectively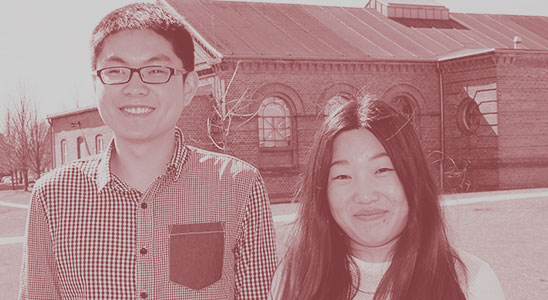 Junjue Zhao and Mingjing Cao are dreaming about a career within Research and Development and a SDC PhD respectively