My first international publication
22 July 2022
Sun Chiyao's desire for a career in academia made her determined to have her first article published in an English language journal before graduating.

Like all other Chinese graduate students, Sun Chiyao had to publish at least one scientific article during her master's education. However, she did not have to publish four articles in Chinese journals and one in the English language journal Sustainability. She did it though to explore academic fields of interest and increase her chances of finding a PhD position.

'I believe you need to practice a lot to develop. If I want to improve my English and my academic writing, I must have a clear aim, otherwise learning will be slow and slight. So, I made it my aim to publish this paper,' says Sun Chiyao.

In June her article 'Higher Education to Support Sustainable Development: The Influence of Information Literacy and Online Learning Process on Chinese Postgraduates' Innovation Performance' was published in open access journal Sustainability.

Making the most of double supervision
While writing her thesis at SDC, Sun Chiyao was supervised by Professor Liu Ji'an from the School of Public Policy and Management, Chinese Academy of Sciences, and Associate Professor Liana Razmerita from Copenhagen Business School. She reached out to both of them for help with the article.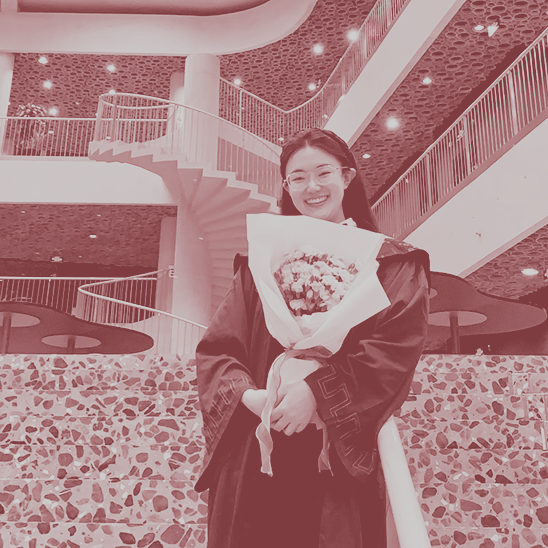 'I think it is a great advantage of SDC that you have two supervisors to guide you. Professor Liu helped me with the idea for and the structure of the paper, and Liana helped me with the English academic writing and feedback. For instance, she instructed me to make the research question clearer, write shorter sentences and improve the writing logic of the paper,' says Sun Chiyao.

Liana Razmerita taught the course Social Innovation and Entrepreneurship on the second semester of the Public Management and Social Development programme, and this is where Sun Chiyao got the idea for her thesis and subsequently the paper.

'I thought it was interesting that students could have very different ability and attitude towards learning in an online setting. Especially now, with Covid-19, I think online learning is very important and going forward, we must be able to learn via online platforms,' says Sun Chiyao.
'It's finally finished'
'
I worked on this paper for six months, so my first thoughts were 'It's finally finished', but then I also felt absolutely happy, because this was my first English publication. And this publication is just the starting point for me to try to write and publish English academic papers, and it also inspires me to move forward towards a better goal in the future
,' she says.
Since the paper was published, Sun Chiyao has also defended her thesis and will now put her efforts into finding a PhD position, preferably in Europe, where she can continue to develop in a foreign environment.
Find the full article on the Multidisciplinary Digital Publishing Institute's website here