Meet the new cohort of SDC students
12 August 2021
The excitement was noticeable, when the students of the 2021 cohort met each other for a two-day seminar in central Denmark ahead of study start in late August.

Among the elements of the packed seminar was an introduction to Chinese youth culture, a workshop on cross cultural cooperation, further introductions to the Master's degree programmes and an opportunity to bond with each other.

We posed three questions to three of the participants. Meet Kassandra, Peter and Isabella.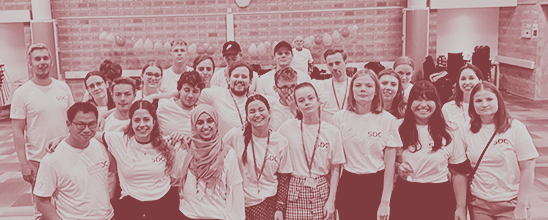 Kassandra Georges

BA programme: Biology, Aarhus University
SDC programme: Neuroscience and Neuroimaging

Why did you choose your specific MSc programme?
I think the brain is the coolest thing in the entire world. In general, biology is exciting, but being able to focus on the brain is fantastic. The fact that we don't know all that much about the brain and that what we know is so diffuse means that there are so many research areas to explore.

Spending two years engaging with China, which is so advanced in this field, and having the chance to work with research areas and labs, I wouldn't be able to in Denmark, is just such an exciting opportunity.

Your thoughts on the seminar?
It has been great to get to know people from the different programmes, and meeting them in person has just increased my desire to get started. Everybody has just been so happy and engaging.

What are your expectations for what's to come?
I love being on holiday, but I am very excited to get started. I am looking so much forward to begin learning – both the academic stuff, but also testing out the extensive introduction, we have had to the cultural aspects, first-hand. Meeting the Chinese students and figuring out how we measure up against each other, considering our different educational traditions will be very interesting.
Peter Brixskov

BA programme: Techno-Anthropology, Aalborg University
SDC MSc programme: Innovation Management

Why did you choose your specific MSc programme?
I don't have an economic background, but I think the thought behind innovation and how we receive and push new ideas forward is interesting, especially what drives individuals and lets them adapt to new ideas is extremely exciting.

Your thoughts on the seminar?
It was so cool to get the opportunity to meet the other students from all of the other programmes, and it has been great to become aware of the reach of SDC beyond the borders of Denmark.

What are your expectations for what's to come?
I think it will be special to start a totally new programme, which is quite different from my previous studies. It means that I will have to push myself a little extra, now that I have chosen to take my studies in this direction.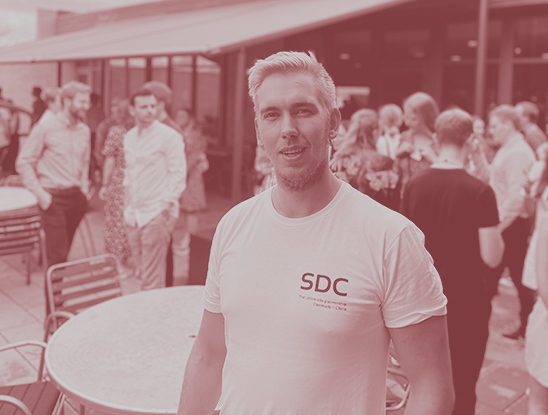 Isabella Tao Jakobsen

BA programme: Nutrition and Health, VIA university college
SDC programme: International Food Quality and Health

Why did you choose your specific MSc programme?
I have always pondered how I could combine my cultural background and my interest in food, so dealing with China makes so much sense for me. It is my understanding that there is an increasing demand for European know-how in China and filling being part in fulfilling that demand would be really cool.

I also really wanted to continue studying after my BA, and this programme gives me an opportunity to build on what I have learned previously. The fact that it deals with the entire journey of food – from production to consumer – is incredibly interesting.

Your thoughts on the seminar?
It is great that so much is being done to introduce us students to what's to come in a couple of weeks, and already establishing relations and putting faces to the names on before the semester kicks off is excellent. Everybody is just so open and nice.

What are your expectations for what's to come?
I'm a bit nervous, because I haven't been a student for half a year and I talked to a student from the cohort before mine, who told me that the work load is heavy at first and you have to get used to that. So, I expect it to be intense in the beginning, but I am looking very much forward to getting started. I am looking forward to meeting the professors and finding out how my expectations and ideas match the programme once we get into it.