Learning Magnetoencephalography in a Caravan
05 May 2020
There is an air of calm in this village on the outskirts of Silkeborg, Denmark. It is just 12 degrees outside, but it is practically windless, which allows the sun to warm up the red driveway tiles and the sounds of birds chirping to fill the warm spring air.

On the red driveway tiles leaning against a caravan, his current home, Andreas Baun is taking a break 7000 kilometres from the classroom at SDC where he was supposed to be. In a second he'll be back inside the caravan, where his laptop, which is connected to his girlfriend's parents' wi-fi, is ready for him to resume his Neuroscience and Neuroimaging studies. Next up is an online lecture on Magnetoencephalography and Electroencephalography for which he will meet up with his classmates who are joining the session from various parts of the world due to the coronavirus outbreak.

Andreas Baun had been travelling China and was visiting a classmate and her family in Changsha for Chinese New Year celebrations, when news of the coronavirus broke. The following weeks in China, before he returned to Denmark, were uncertain and difficult to understand, so he is content in the caravan, he explains.

'Under the circumstances, studying here is comfortable and the wi-fi connection is good, but it is kind of funny to be going to lectures in a caravan' says Andreas Baun, for whom it has been challenging to find accommodation in Denmark since his return.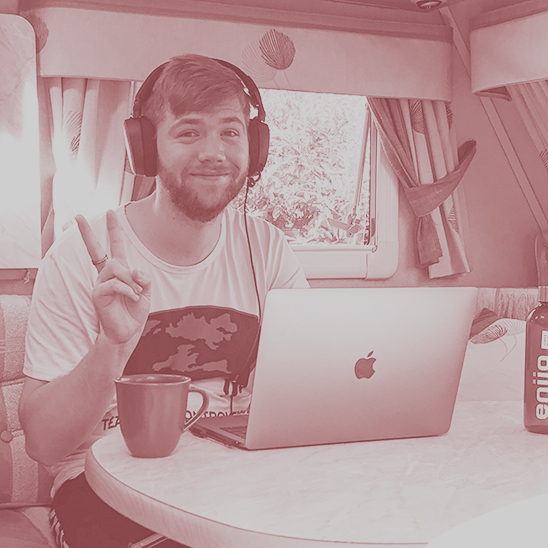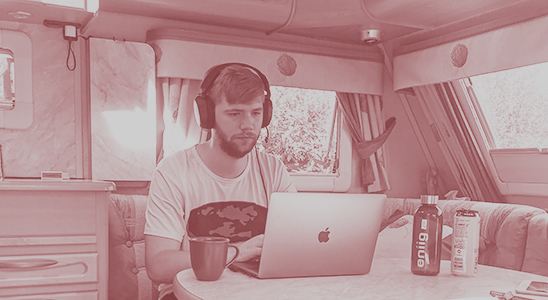 Taking advantage of the possibilities

Since returning to Denmark, lectures have been resumed, but with everybody being separated, lecturers have had to implement new and alternative teaching methods. Among the methods that have been utilised is live video conference software, which allows lecturers to teach live from their home offices. Some have handed out PowerPoint presentations along with voice recordings, some have used audience interacting software in order to increase student activity in the lectures and some have used all of the above.

'Under the circumstances, the lectures have been really good, and it is clear that a lot of effort has been put into altering the teaching. I think those teachers who take advantage of the possibilities of the software, such as setting up virtual group rooms for discussions during lectures, tend to be most successful' Andreas Baun says.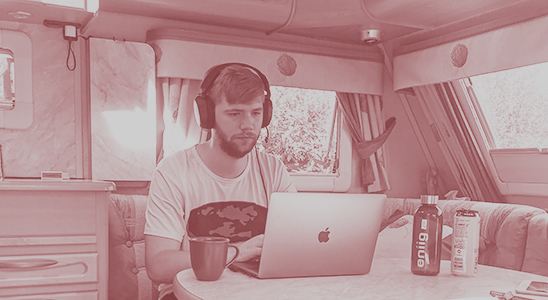 'It is important that we step up too'
Andreas Baun is class representative and after a while with online teaching, he met with the Head of the Neuroscience and Neuroimaging programme, Kim Ryun Drasbek, to discuss how the teaching was going and talk about the role of the students.

One issue that Andreas Baun has experienced is that some communication is lost in the virtual classroom. The fact that teachers cannot perceive and interpret student behaviour through the computer means that they don't automatically stop for a possibly needed extra explanation, when half of the class look like huge question marks.

'If we as a group of students don't speak up and give the necessary feedback during lectures, we can end up getting lost, so it is important that we step up too' says Andreas Baun.

After the summer Andreas Baun hopes to be back in China, where he will begin work on his thesis. He plans to deal with his long time interest in the Parkinson's Disease, hopefully using a combination of neuroscience and neuroimaging tools.