Lars Bo Nielsen joins the Danish board of the SDC
09 April 2018
Lars Bo Nielsen, dean of Health at Aarhus University, joins the Danish board of the SDC, representing Aarhus University in the board.

Lars Bo Nielsen is a Medical specialist in Clinical Biochemistry and the first member of the board with a background in health science and he expects to bring his unique competences from that field into play in the work that lies ahead.

"Health is an area of great importance to the development of society in both Denmark and China. I hope to contribute to the board work with my health professional approach. Also, health is central to some of the master's programmes, which is very exciting. I look forward to contributing to those areas," says Lars Bo Nielsen.

Nation-wide support
The Danish board of the SDC has eight members, one from each of the Danish universities, and Lars Bo Nielsen replaces Brian Bech Nielsen, rector of Aarhus University, who has been chairman of the Danish board of the SDC since 2013, as Aarhus University's representative.

"I see the fact that all of the Danish universities are represented in the board as a manifestation of SDC as a national initiative. There are many examples that suggest that we as universities are stronger when together, not least in relation to a collaborating partner like China, "says Lars Bo Nielsen.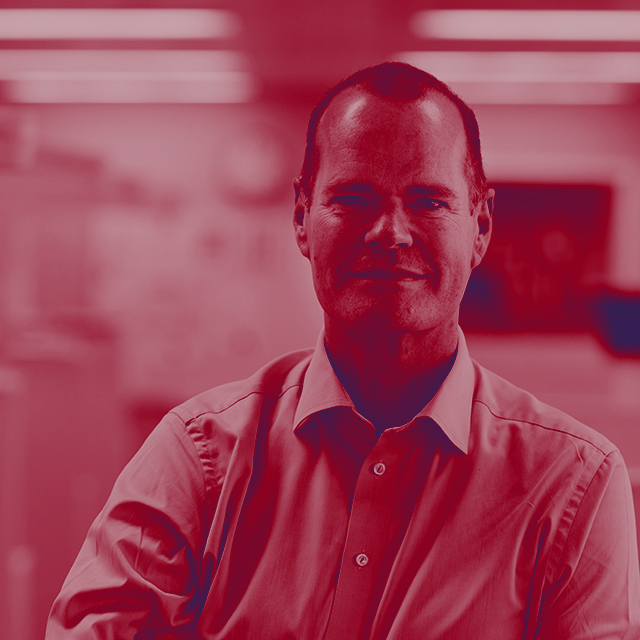 Photo: Lars Kruse
Taking SDC forward
Lars Bo Nielsen attended his first board meeting on 5 April 2018 and now looks forward to acquiring a greater understanding of how the Denmark-China collaboration within the framework of SDC is organised and identifying how he can take part in taking it forward.

"China is an important collaborator for Denmark on so many fronts, both within research, education and the business world, so I look very much forward to finding out what tasks lie ahead of the board and figuring out how I can contribute," says Lars Bo Nielsen.

Lars Bo Nielsen will go to China to experience SDC for himself when he will attend this year's graduation ceremony on 30 June.
About Lars Bo Nielsen
Lars Bo Nielsen got his graduate degree in medicine from the University of Copenhagen in 1992 and has since completed a PhD and a doctorate at the same institution before leaving his position as Head of Department of Clinical Medicine in favour of a position as Dean of Health at Aarhus University in 2017. In between he has completed his post.doc in San Francisco and worked for extended periods at Rigshospitalet.
View Lars Bo Nielsen's profile at Aarhus University
here
.