Journey before destination – SDC celebrates the 2022 graduates
11 July 2022
84 master's degree students and 30 PhD students were celebrated at the 2022 graduation ceremony, where they received their double degree diplomas to the sound of the cheers of the audience.

Among the speakers was Nick Yin Larsen, who joined SDC as an MSc student on the Neuroscience and Neuroimaging programme in 2014. Since then, he went on to do a PhD with SDC, which he defended in 2021. Recently, Nick Yin Larsen was awarded the Excellent International Graduate 2022 by the University of Chinese Academy of Sciences (UCAS).

He had a very powerful message to his fellow graduates in the form of a quote from his favourite author, Brandon Sanderson, who said 'Journey before destination'.

'Your degree is all about your experience and what you have learned over the last couple of years. Journey before destination is about who you were before you started and who you became during this journey. We must remember the good times, the pain, and the hardship that we had to go through to achieve our goals. So I would say to you all. When you leave here today, be proud, celebrate what you have accomplished,' said Nick Yin Larsen.

An unparalleled journey
Sang Chenhui, who just received her PhD diploma, also began her SDC journey a while ago – back in 2016 on the Water and Environment programme. She used her moment in the spotlight to reminisce about the early days and extend her gratitude to her teachers.

'When I opened the introduction of SDC, I saw its advanced school-running concept and novel teaching model, I couldn't help but yearn for this magic "Hogwarts", so I chose this college without hesitation, although it was a bit young. Looking back now when I graduate, SDC did give me an unparalleled journey,' she said and continued 'I would like to take this opportunity to thank the SDC faculty, professors and our supervisors. The success of every student would not be possible without your kind support and contribution.'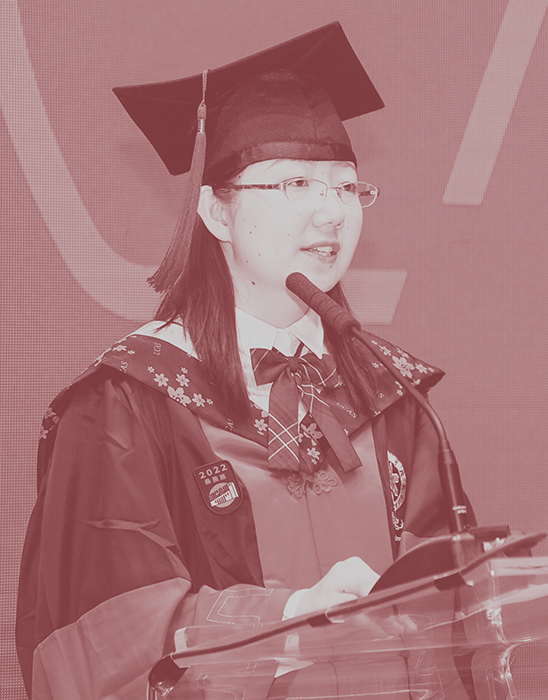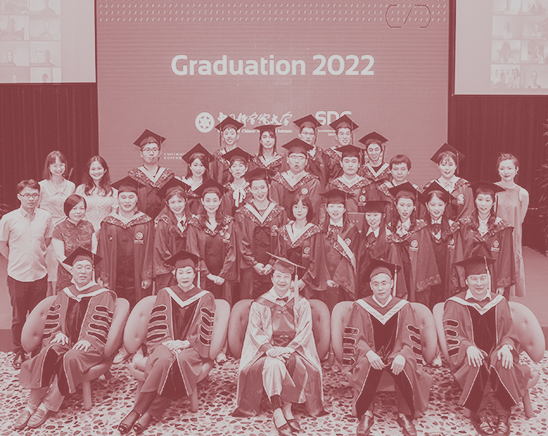 A rapidly changing world
Rasmus Antoft, Dean of the Faculty of Social Sciences and Humanities at Aalborg University and Vice Chairman of the Danish Board of SDC shared his view on the role he envisions the SDC graduates taking on from his video connection from Aalborg.

'You will be entering an ever-changing job market, and the world is changing fast now. It changes politically, economically, technologically, socially, and in many more ways. It calls for a global talent pool to shape the world, especially in light of the rapid pace with which it is changing. I have no doubt that no one is better prepared for the job market of tomorrow than you are. You have written yourself into a long line of SDC graduates, that will go on to achieve great things,' he said.

The SDC graduation ceremony was held at SDC in Beijing for those who were able to join in person. Many graduates, students from other cohorts, faculty members, and administration also joined the festivities from behind the webcams outside China.