Internship week at Public Management and Social Development
22 January 2018
This week we focus on the option for students on the Master's programme in Public Management and Social Development (PMSD) to undertake an internship during the third semester at SDC.

Why is doing an internship a part of the PMSD program?
The point of the PMSD program is to understand real-world problems across the public-private divide and how academics have analysed the origins, nature and implications of these problems. This provides the basis for providing solutions and strategies for organizations that must navigate real world problems and uncertainties. The program aims to provide real world impact, and internships give the students a chance to work in organisations and make that impact.

Undertaking an internship, students obtain experience within organisations and witness how concepts and processes encountered in the program are applicable to issues in real world organisations. Not incidentally, there is a very clear instrumental benefit for the students in undertaking an internship in terms of gaining experience and insight with regard to employment opportunities after the program.

The internship puts the students out there. The internship experience may lead to employment with the host organization, or it may be leveraged to gain employment elsewhere.

The internship is also a way for the students to go and try something out and see if it is something for them. If it is then they can pursue it further. If not, then they gain useful experience and come to a better understanding of where they are going and how they might get there.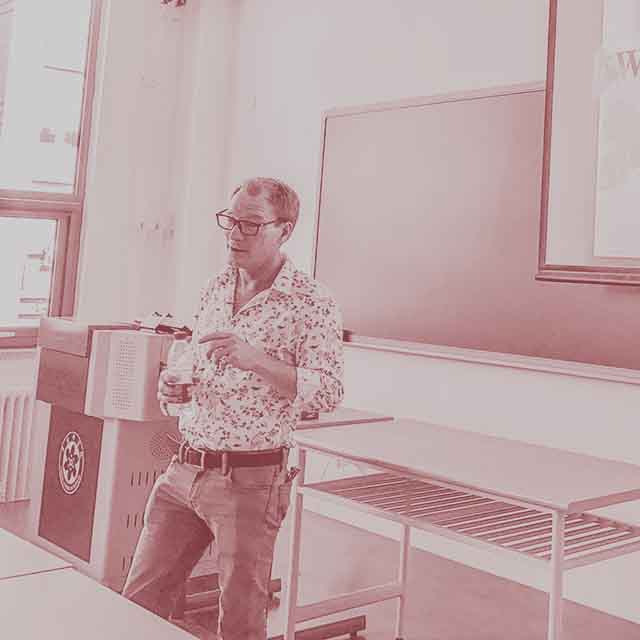 How do students find internships?
We emphasize that the students should go out there and find internships. This is very much part of the learning experience. So, students are asked to identify organisations that they want to work with, make contact and try to come to an arrangement.

Students can also come to us for help. We have a bank of relationships that we can draw on in helping students find internships and we have a person dedicated to helping students find internships that are relevant and useful.

What do the companies and organisations get out of having one of your students for a semester?
Host organizations get access to a pool of talent that includes individuals with experience and knowledge of international environments, and the Chinese environment in particular. Host organizations access capable young people who are enthusiastic and motivated to contribute to their organisational goals. And the organisations – by helping the students and providing these opportunities - are also making a broader contribution to society.


The vast majority of the students on the Public Management and Social Development choose to do an internship in China or elsewhere in the world. However, those who would rather stay within academia and push forward on their learning have the opportunity to do so by studying at another university during the third semester.

Internships usually last 3-6 months. Some students choose to extend the internship and write the thesis in cooperation with the host company or organisation.