Internship week: Helping Danish companies succeed in China
26 January 2018
Public Management and Social Development (PMSD) student Sofie Shen Carlsen has studied a bachelor's degree in International Business Communications with English at the University of Southern Denmark and is currently interning at the Shanghai office of the Confederation of Danish Industry (DI).

Why did you want to intern at Confederation of Danish Industry?
For a long time, I have wanted to further Danish-Chinese relations in some way, but I didn't know whether I would work within culture, business or which direction I would go. So, when I found out that there was a body out here that helps Danish companies succeed in China, I found that extremely appealing.

How did you get the position?
On the PMSD-programme we start talking about the third semester internships soon after arriving in China, so I became aware of the possibility of interning at the Confederation of Danish Industry early on. Then I did some research to find out what they do in China, sent my application and got the position after a successful interview.

What do you do there?
When I started the internship, I had a meeting with the managing director where we discussed potential tasks I could work with based on my interests and educational background. I wanted to help Danish companies find capable Chinese employees, so I was assigned to the HR team. I help write job adverts and job descriptions, interview and screen candidates and generally assist in many parts of the recruitment process.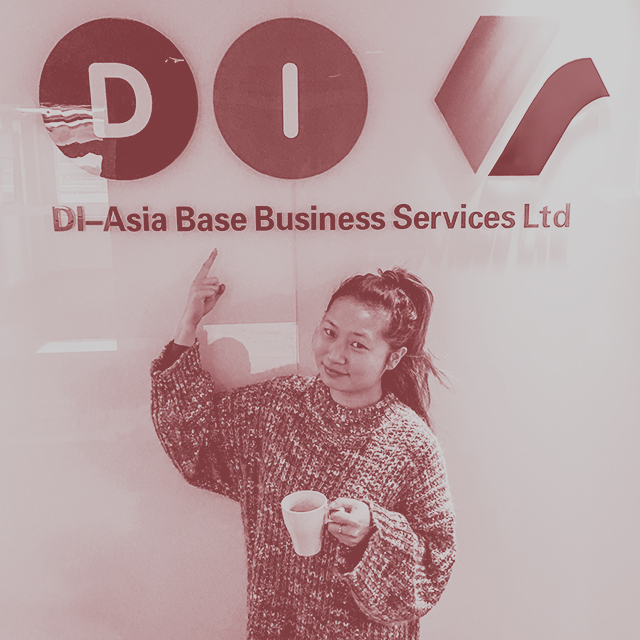 Besides that, I do research and write reports for our managing director that helps prepare him for meetings with potential clients. He then invites the interns to take part in a range of meetings where we get to meet the clients and get a better understanding of our business model and what we can offer.

Because of my communications background I have also had the opportunity to write some articles for our website about a clean-tech project I am involved in for my internship report.

How do you benefit from doing an internship?
I get an insight into how things work in China, and I get to test my abilities in a work environment and create output that is taken serious by the employer. It is very satisfactory to see how creating a job description leads to a recruitment process and then suddenly there is a new person at the office that you helped hire.
In my current position, I now know for sure that my time spent researching, data collecting, writing assignments and presenting in class wasn't wasted. They are definitely skills that I make use of in my tasks at DI. I have learned a lot about cross cultural cooperation during the first year at SDC and I have further developed that understanding here through both good communication and misunderstandings.

Finally, I have met sales directors and CEO's from interesting companies through my internship, but also outside of work there are a lot of opportunities for networking both in Shanghai and Beijing.

What are your plans for the future?
I have agreed to extend my internship for six months, so I will write my thesis here at DI. After I graduate I want to look for a job in China and stay out here for a few years.