From MSc student in China to post.doc position
08 February 2021
Former Neuroscience and Neuroimaging student Giske Opheim has furthered her career as a researcher since she graduated from SDC. She has just first-authored a consensus article in the journal Neurology and defended her PhD on February 5, before taking on a post.doc position at the Neurobiology Research Unit (NRU) at Rigshospitalet. Although she is still a young researcher, her journey began a handful of years ago north of Copenhagen.

The make-up lured me to China
Giske Opheim took her BA in Biomedical Engineering at the Technical University of Denmark before she decided to go uproot herself and move to China and study Neuroscience and Neuroimaging at SDC.

'The make-up of the programme was definitely important in luring me to China. It truly offered a unique composition of technical and clinical courses, as well as insights to applications in research. And I was lucky to know people from my bachelor programme who went there the year before me, so I could draw on them in terms of learning about the quality of the programme, the social side to studying at SDC and what it is like to move to China', says Giske Opheim. 'I wanted to align my expectations before making the big decision on moving to another continent and culture'.

The sum of those answers combined with her curiosity led to Giske deciding to move to China from 2015 to 2017.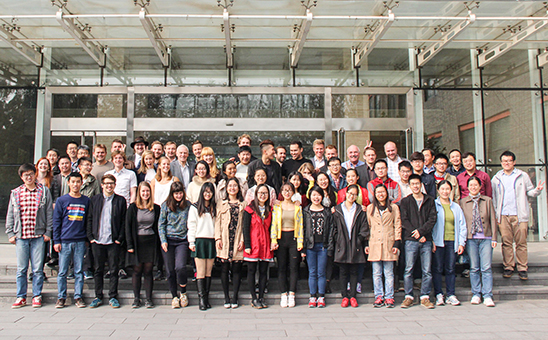 You get a unique relationship with the professors

When professors teach on campus at SDC in China, Giske Opheim experienced that they would stick around after classes and take the time to talk to students, help with assignments and sometimes even go out to have dinner with students and other teachers, because they didn't have other obligations while they were there, she explains.

'Soon after arriving I noticed that the students got a unique connection with lecturers and it was not something I had experienced on my bachelor. It gave students an opportunity to get to know the professors who could be potential thesis supervisors or ways to get in touch with one,' she says.

'Naturally, course learning, including how to apply the knowledge to answer (pre-)clinical research questions, took up most of the time. But it was also valuable to network and socialise. Sometimes we would hear about the professors' experiences with article publication processes or other more real-world practical considerations that students don't hear about inside the class room'.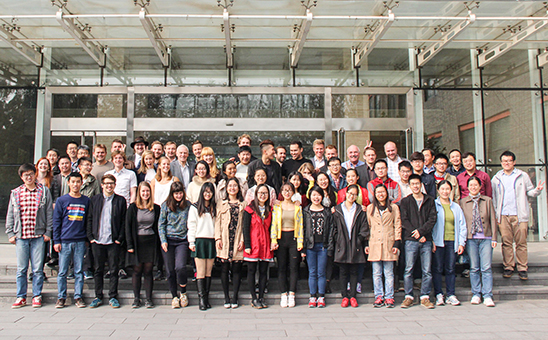 Giske found her Danish thesis supervisor through the Basic Neuroscience course during the first semester in China, who also ended up giving her the PhD position at NRU. This was also the time when she was put in touch with her Chinese supervisor, Professor Xue Rong from the CAS Institute of Biophysics, who would also went on to contribute to the consensus article that was just published.

'I am super happy to have met people like Professor Xue Rong, who not only supervised me when I was a student, but who was also approachable for a junior scientist like me a few years later. It just proves that it is important to establish good relations while you are still a student', says Giske Opheim.

First-author of consensus article
As part of her PhD, Giske Opheim's first first-author article was the '7T Epilepsy Task Force Consensus Recommendations on the use of 7T in Clinical Practice', which amasses the experience of 21 research centres from China, Europe and the US for the purpose of giving recommendations to researchers and clinical users on how to use the impressive technology of the 7 Tesla scanners.

'I have heard people compare the 7 Tesla MRi scanner with the fastest sportscars that everybody wants to play around with, but what good is playing around with the most advanced tech, if you are not going to take advantage of its potential benefit for the patients?', she says.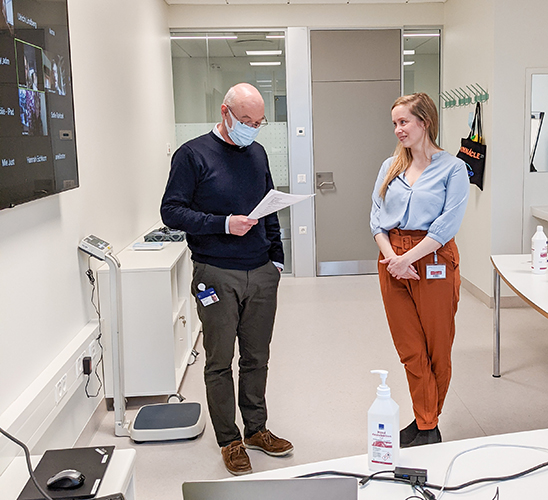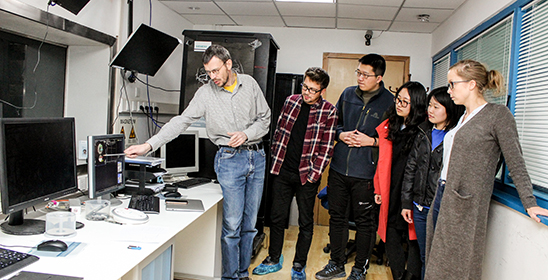 For Giske Opheim, conducting research with the newest technology is great, but her ultimate goal is to contribute to bringing technology to clinical use where it benefits real patients.
'
Looking back, the biggest advantage to taking the Neuroscience and Neuroimaging programme is the natural interplay between the biological and the engineering aspects, which enables you to talk to people across disciplines and fields. The Neuroscience and Neuroimaging programme gives you a unique basis for building bridge between scientific fields, and if there is one thing that is needed, it is the ability to identify where technical research can help real people.
' Giske Opheim says.
If you want read more about the publication, then you can read the full article here.