Vice Premier Liu Yandong visits SDC
17 January 2018
China's Vice Premier Liu Yandong began 2018 with a visit to SDC in Beijing. During her visit, she spoke to Danish and Chinese students and gained an insight into their student life and studies at SDC. She also had a guided tour in the SDC building.


A recognition of the Danish-Chinese efforts
Liu Yandong is the highest-ranking woman in the Chinese political system and a central figure in the top of the Chinese power structure, where she is responsible for among other things research and education.

"In China it is certainly not an everyday experience to be able to welcome a person like Liu Yandong, and it is a great opportunity to show the exceptional collaboration between China and Denmark in terms of research and education. I am incredibly proud of the results SDC has delivered within just a few years, and the visit is a clear recognition of the joint Danish-Chinese efforts", says the Danish Executive Director of SDC Morten Laugesen.

Danish Mads Nygaard studies Public Management and Social Development, and he was one of the students who met Liu Yandong. He has lived in China for four years, and he has a bachelor in China Studies, so the language was not a barrier for him.

"It actually turned out much more informal than I had expected, and we had a short conversation with her. It is always exciting when high profiles visit SDC. In September ministers and the Crown Prince of Denmark were here, and together with this visit, it really gives us the feeling that both Denmark and China give priority to SDC, says Mads Nygaard.


A need for Chinese involvement
Morten Laugesen emphasizes that it is extremely important for Denmark to have graduates with knowledge of China and Chinese social conditions. He finds it just as significant that the young people have the opportunity to develop and expand a beneficial network at a very important time of their life.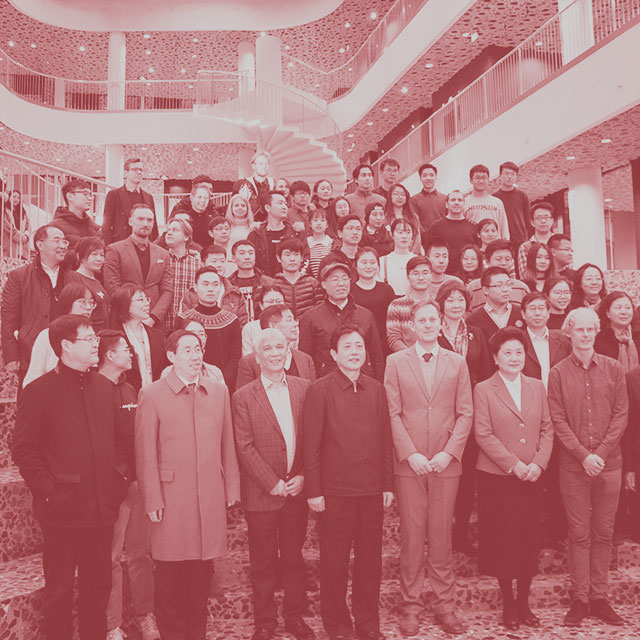 "The current human impact on the planet is not durable. We are depleting natural resources and the human behavior influences the climate. Therefore it is essential to have young people who are educated and think in a new way. They need to be able to work across borders and cultures. It is the only way we can solve some of the global challenges. I believe that SDC makes a tiny difference, since the world cannot solve the problems without involvement from China. In Denmark, we need a better understanding of the Chinese way of thinking and vice versa," says Morten Laugesen.