China trip convinces Elisabeth to study nano in Beijing
21 December 2018
22-year old Elisabeth and 18 other Bachelor students recently visited the Sino-Danish Center for Education and Research (SDC) in Beijing. Now she wants to take her Master's degree in Nanoscience and Technology in China.

"I heard about SDC during my BA, but I don't think I would apply, had I not been there to see it with my own eyes," says Elisabeth Filippa Ferdinand Knipschildt, a third year Nanoscience student at the University of Copenhagen.

In October, Elisabeth was one of 19 physics, chemistry and nanoscience students from the University of Copenhagen and Aarhus University, who applied and were invited to go to Beijing to get a sneak peek at what life in China and studying at SDC is like.

The trip was arranged and funded by the Danish team behind the SDC programme in Nanoscience and Technology, which is carried out in Beijing. The purpose of the trip was to give a group of eligible Danish students an opportunity to experience first-hand what it means to study Nanoscience at SDC in China.

"Hopefully the trip can increase the number of students that apply for the Master's degree programme in the spring, but we also expect it to help make more bachelor students aware of the programme in the coming years," says Professor Per Hedegård, who is the Danish Head of the programme at SDC.

During the week-long trip, the group spent most of the time at the Yanqihu campus where SDC is located, but they also went to the Nanoscience Center in Beijing, so they could see the lab environments in Beijing.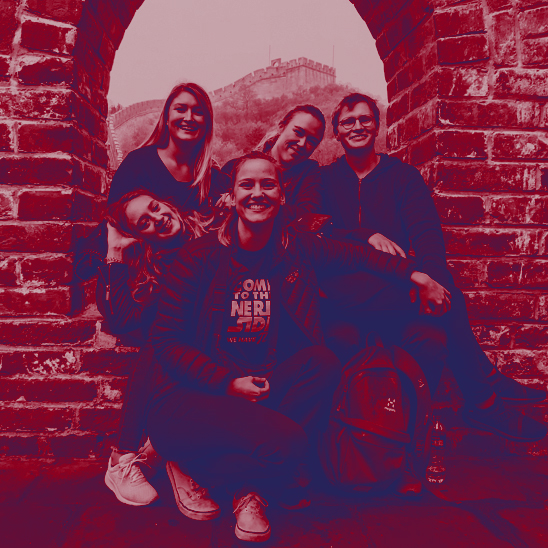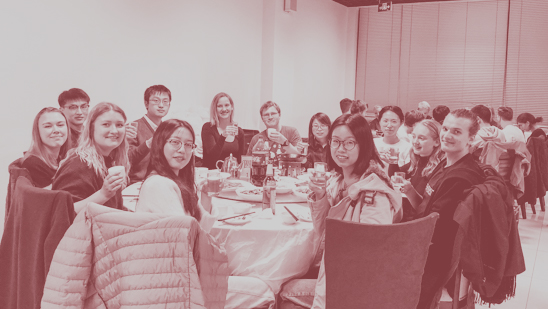 "We wanted the students to experience different parts of student life in China, so that when spring comes and it is time for them to choose a master's degree programme, they can make their mind up about nano at SDC, not on assumptions, but knowing what that choice entails," explains Per Hedegård.

Meeting the current SDC students
"I knew about the possibility of studying nanoscience at SDC, but I was afraid that I would be lonely studying in such a strange culture, so when I found out that I could join this trip and experience it for myself, I had to seize the opportunity," says Elisabeth.

While on campus, Elisabeth took part in lectures and presentations, but having the opportunity to socialise with the Danish and Chinese students and quiz them about life as SDC students was most important to her.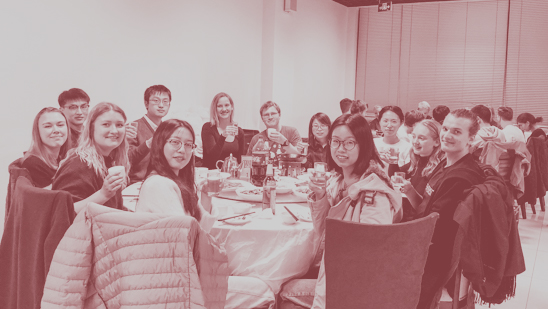 "Meeting the current students was awesome for me. They seemed to feel at home there and I got the feeling that a lot of stuff was going on. It was really positive surprise to see that they had a great social life. We also joined them for meals in the canteens, which was quite chaotic, but they knew all of tricks," says Elisabeth.

Elisabeth especially appreciated the chance to move around the area with Danish student, Thor, who told them about the opportunities available for joining different sports teams and showed them around on campus.

"The SDC building and the campus is very new and nice. There are lots of sports facilities around the place, which is a huge bonus for me. You live in dorms and have your own room, so the whole experience felt more familiar than I had imagined."

Elisabeth explains that for now she can focus on her studies in Copenhagen, but she hopes that after the summer she and a handful of her fellow travelers to be headed for China.

Application deadline for the Master's degree programmes at SDC is 1 March 2019.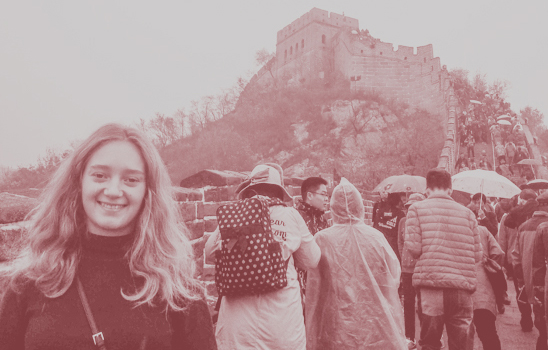 During the trip Elisabeth and the other students got an opportunity to visit the Great Wall of China.