Chiara tailored public management to climate action
24 March 2022
'My dream job? Definetly to work to collectively address the climate, ecological and social crisis,' says Chiara Fracasso.

She has studied Public Management and Social Development, and right from the beginning the global grand challenges have been her focus.

Italian Chiara Fracasso holds a BA in 'Applied Foreign Languages to International Economic Affairs' from the University of Toulouse - Jean Jaurès. A global mindset has been part and parcel of her studies even before she started her master's studies at SDC, and she has lived in Italy, Germany, France and the UK, before she seized the opportunity to study in China.

'The possibility of living in China while studying a double programme with a Danish university caught my interest, as I was aware that it would open up opportunities and provide me with an experience that I could not get only by reading books. I enjoyed the semester I had in China, it was very formative' says Chiara Fracasso.

After the first semester, COVID-19 threw a spanner in the works, and Chiara Fracasso moved to Italy and studied online for a semester, and moved to Denmark for her final year.

Dived into environmental topics
The Public Management and Social Development programme addresses the grand challenges the world faces, divided into two streams. The first is about society, economy and institutions and the second is about management, policy and development.

'The programme equipped us with a basic understanding of economic and social policy, and at the same time it left room for us to learn more about what we care about. In my case it was climate policy and ecological economics. We dealt with economics, social policy and social welfare. I see these subjects as relevant, since the climate crisis is also a social crisis. Studying political economy and social policy is important to understand society and the interdependence of the multiple crises we are facing,' Chiara says.

She took every chance she had to dive into environmental topics and wrote exams on environmental governance, took elective courses in circular economy, applied for internships in climate organisations etc.

COP26: An internship in the spotlight
Chiara Fracasso landed an internship at the UN Climate Change, where she co-organized the Global Climate Action Hub at COP26, which brought together businesses, youth, civil society, NGOs, and engaged them in the climate debate.

'Working on the COP26 was very intense, the eyes of the world were on that climate conference, so we were under a lot of pressure. I was involved in the whole process – from launching the call for applications to coordinating the events in Glasgow. I led a variety of tasks including review of applications, logistics, liaison with participants, scheduling, and more. I gained skills in project management and the organization of events for climate action, explains Chiara.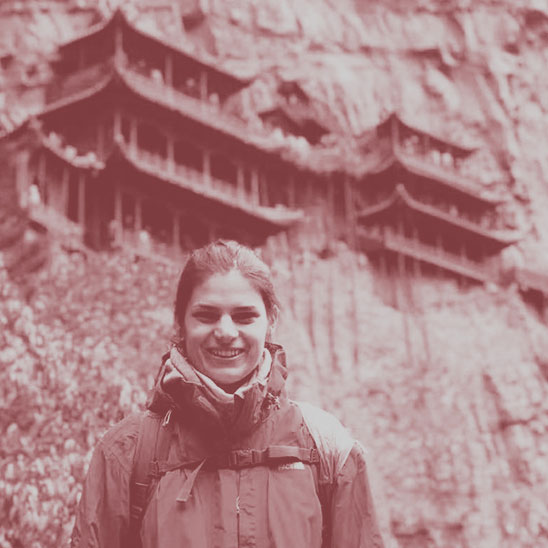 She looks back on a busy period of her studies, when she co-organized the Action Hub at COP while writing her thesis, in which she also focused on the climate, as she analysed emissions calculations from a political-economic point of view. She used her knowledge of climate justice to understand the interdependence of the social and economic dimensions of the climate crisis and she dived into global climate governance, mitigation policies and ecological economics.
Chiara Fracasso now lives in Denmark and pursues her goal to work for a planet where natural boundaries are respected and the collective good is pursued.
'There are great job opportunities here, and I have my network and friends here, both from SDC and those I have gained through my activism in different climate organisations,' she says.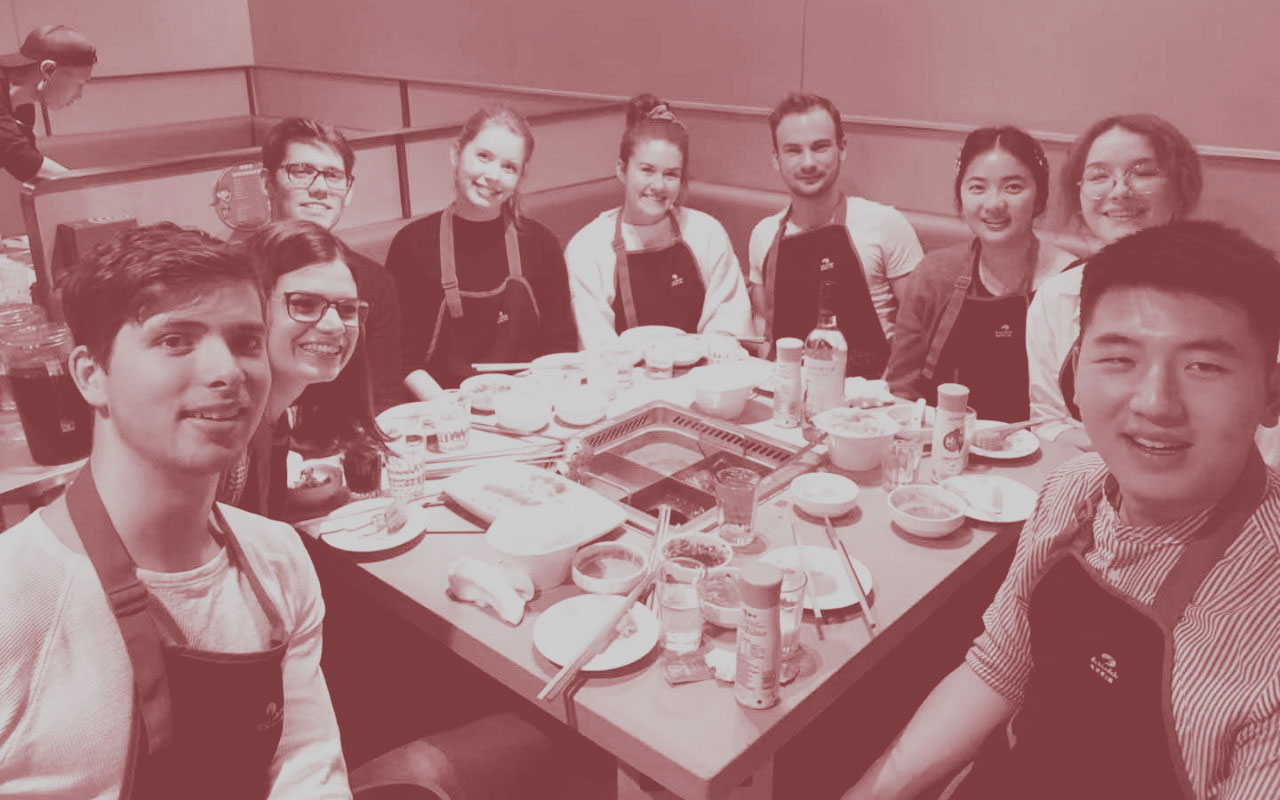 Chiara and fellow students cooking and having Chinese dinner.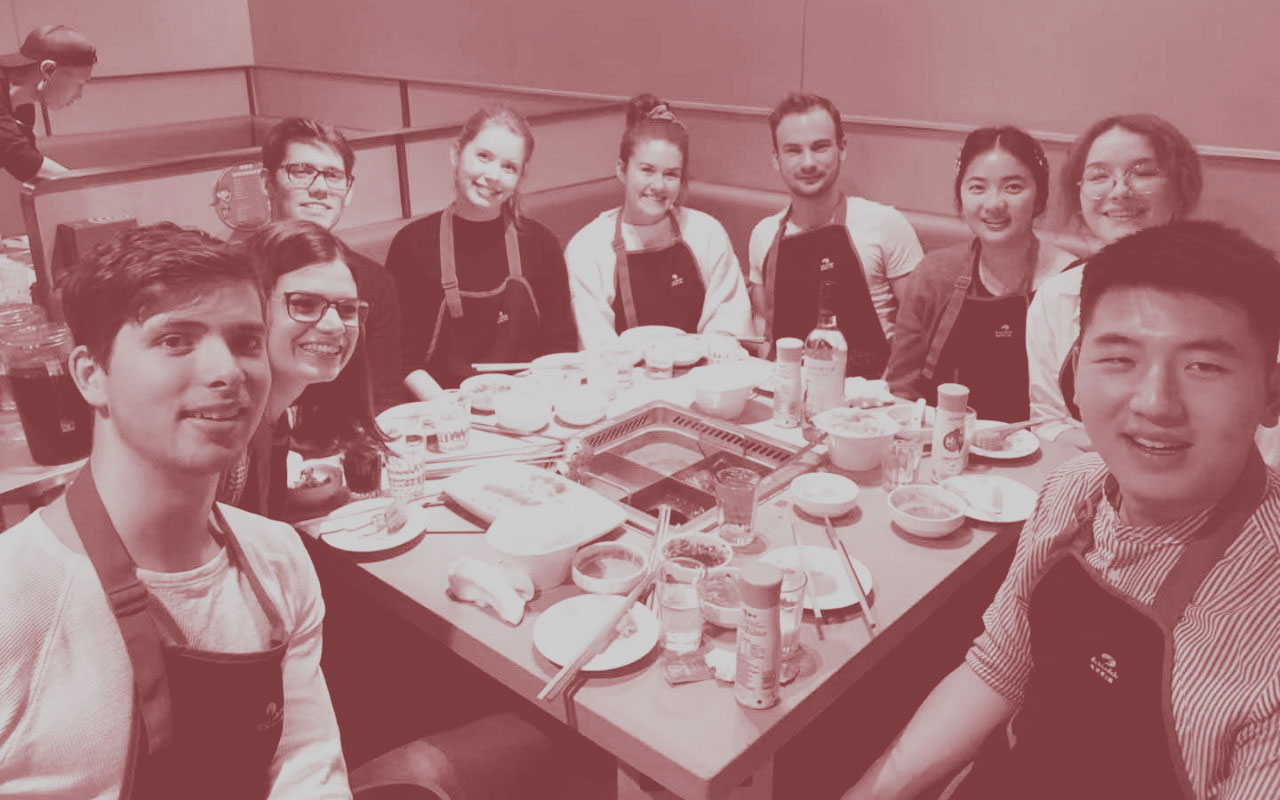 Chiara spent the first semester studying in China - here in the SDC building with her classmates.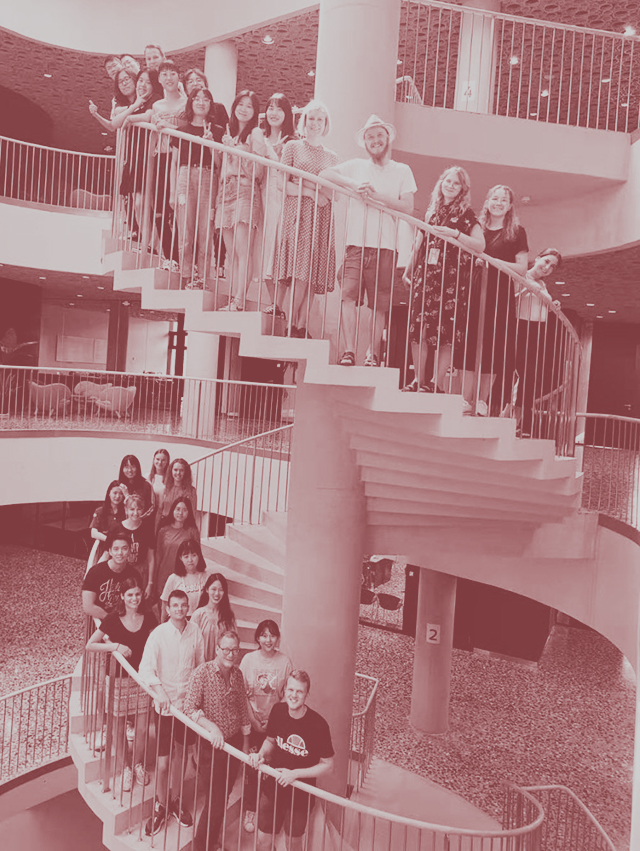 Chiara's internship culminated when the 2021 UN climate change conference took place.