Celebrating graduates
29 June 2016
Graduation caps, congratulations and dreams of the future were in the air, when the class of 2016 was celebrated at a festive ceremony in Beijing

Students and their families, board members, directors, the Ambassador and many more took part in the celebration of all the graduates who are now to leave the class rooms and begin their work life.

"The SDC programme is a great example of what we can achieve through our bilateral cooperation. And you take great part in that achievement," the Danish Ambassador to China, A. Carsten Damsgaard said, when he gave commencement at SDC.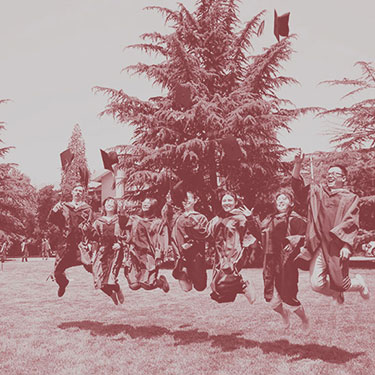 SDC is about bringing together different cultures, academic fields and teaching methods. Gao Ya graduates with a degree in Innovation Management, and at in her graduation speech she elaborated on her first-hand experience with the Danish teaching methods.

"I was not familiar with group work at all, so it was a big challenge for me to do the group project especially in a cross-cultural group, since I focused too much on how to avoid making mistakes initially. But thanks to my dear group members, thanks to their encouragement as well as my own hard work, I felt more relaxed in our group projects and began to enjoy the way we cooperated," she said.

Danish Freya Hvass has studied Public Management and Social Development, and she also gave a graduation speech. China is no longer a foreign setting for her, as she has lived in the country for three years.

"For me the SDC project is a mission, where long-term commercial ties and international cooperation is in focus. For me the SDC project is not only an education - it is my choice of life," she said.

She is now carrying on the SDC project in her professional life as General Manager at the Danish Chamber of Commerce in China.