Building valuable relations
05 July 2016
23-year-old Niels Carstens loves to experience new cultures and make friends wherever he goes, so he is relishing going to Beijing in the autumn to study a semester of Chemical & Biochemical Engineering at SDC

Niels Carstens, who is from the north of Funen, recently got his bachelor's degree from the Technical University of Denmark (DTU), where he has studied chemical engineering since 2012. During his second year of the bachelor, he spent a semester at the Technical University of Munich, and the experiences he got there were so great that he has been longing to study abroad ever since. So in August he is heading off to China.


A straight forward stay
When Niels studied in Munich he had to plan all of the courses for the semester by himself, and to his disappointment it turned out that he could not get all of his credits transferred. Now he looks forward to a well organised semester in Beijing.

"When I was at the Technical University of Munich the planning went a bit haywire, so it is great that the courses at SDC can be transferred directly to my programme at DTU. The program I will attend at SDC is quite similar to chemical engineering at DTU, so that is spot on. It is great that the program part of my stay is straight forward, because I'm sure there will be lots of challenges, like the food and the communication, involved with going to China," says Niels.


"You have to try before you understand"
As part of Niels' stay in China, he has applied for a dorm room on campus, and he looks forward to finding whether he will have a Danish or a Chinese roommate for the semester.

"I have not chosen who I want to stay with, so it will be interesting to find out if it is a Danish or a Chinese guy. Anyways, I am excited about experiencing everyday life in China. I have met Chinese students at DTU, and they seem very tenacious, so I look forward to taking classes with them and learning about their way of working," says Niels.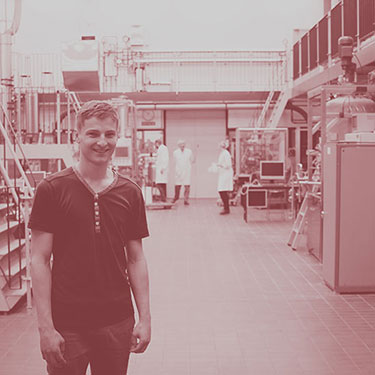 While Niels is in China, he hopes to build some valuable relations and get an understanding of the cultural differences that he can use in his future career, where he expects to work in an international setting.
"For instance, I have heard that they care a lot about saving face, so if I could learn how to avoid putting myself and them in that kind of situation, that could be very useful for me later on. But I think it is the kind of thing you have to try before you understand," says Niels.
Before going to China at the end of August, Niels will spend some of his summer holiday travelling Costa Rica, but preparing for China will definitely be in his thoughts.
"I watch some documentaries about China, and I try to keep up with the news by following some news agencies, but I have never been to China, so I expect everything to be different over there," says Niels.