A month's writing in two days
23 November 2022
'While they are here, they are not distracted by colleagues, e-mails, chores or even making coffee. They can concentrate fully on writing. One participant told me she managed to do a month's writing in two days,' says Professor Kristian Sund, who organises the SDC writing retreat.

This year, 37 SDC PhD students across nationalities and academic fields are in Aarhus for a writing retreat to strengthen their thesis writing competences.

Professor Kristian Sund from Roskilde University has previously facilitated several writing retreats for PhD students within the Social Sciences theme, but this is the first time that PhD students from all six SDC research themes join in.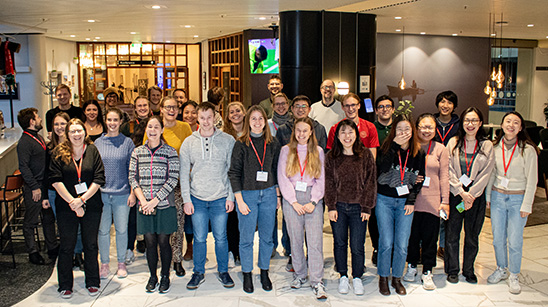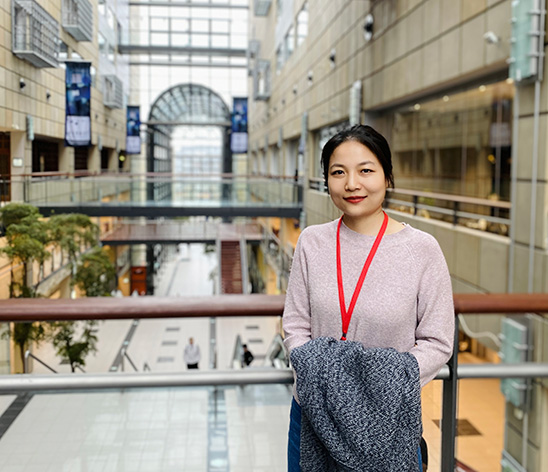 Setting daily writing goals
'The purpose of the writing retreat is for the participants to experience how effective it can be to rid themselves of distractions and continually set tangible writing goals. We encourage them to try to create similar spaces when they are back working at their own universities,' says Kristian Sund.

Each day in the intense two-day programme, the PhD students meet up and set writing goals in pairs. Afterwards they have a series of writing sessions before evaluating their progress. Finally, a senior researcher will give a presentation on a concrete topic related to the thesis writing process.

'A great opportunity to explore potential cooperation between young scholars'
PhD student Ge Yao, who has been at Aalborg Business School for a year, relishes the opportunities that come with taking part in this kind of an event.

'Sharing your work and exchanging ideas with other PhD students and professors is inspiring and useful, and it is also a great opportunity to explore potential cooperation between young scholars. My main takeaway, however, relates to planning. Writing a PhD thesis is a huge assignment, but if you have a clear plan for each day, it will come together piece by piece, 'says Ge Yao.