Students make final preparations before leaving for China
09 August 2018
Meet Mathias and Luisa, who have just spent 24 hours trying to take in the final advice and information before leaving for China in less than two weeks.

At the annual seminar, hosted by SDC, the most recent cohort of students from the Danish side was invited to come to Middelfart to take in presentations from current students, alumni, experts on Chinese-Danish culture training, the coordinators of each of the educational programmes and the study administration from campus in China. Furthermore, they also got the opportunity to meet each other before leaving for China.

Immediately after the seminar, two of the 37 participating students were asked about the experience and whether they are ready to travel to the country in the middle.

Meet Mathias Klarlund
Mathias has a bachelor in Biochemistry from the University of Copenhagen and will study Neuroscience and Neuroimaging.

What has the seminar been like for you?
I definitely feel more prepared now. Especially in the sense that I came here slightly unsure if I had misunderstood or missed important information over the summer, but fortunately it seems that I have everything covered.

What was your highlight?
I think meeting the others was great. When you embark on a new education, you are always curious about what the other students will be like. You have an expectation of the kind of people who are going and they are important, because you will inevitably spend a lot of time together and they will be a big part of your experience.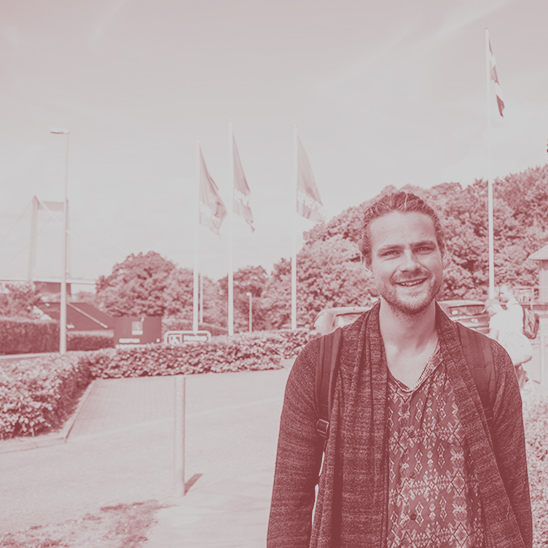 Meeting and being able to establish a personal connection with the students from Neuroscience and Neuroimaging and especially meeting Kim, who is the Head of Neuro, was nice and very useful.

After having heard the presentations I am also looking so much forward to meeting our Chinese classmates and spending a lot of time with them. I have a feeling that they will be a big part of the adventure we are going on.

How ready are you to go?
The levels of excitement go up and down throughout the application process. When you find out about the programme, when you apply,
and when you get admitted you are really excited, but in the periods in between it cools off a bit. Participating in this seminar is a new high and China is just around the corner now.

I spoke to some of the others yesterday and people are looking forward to going for different reasons. Right now, I am at a point in my life where this adventure fits in perfectly, because of previous experiences, my own maturity and the people around me. The timing couldn't be any better, so bearing that in mind, I am crazily excited.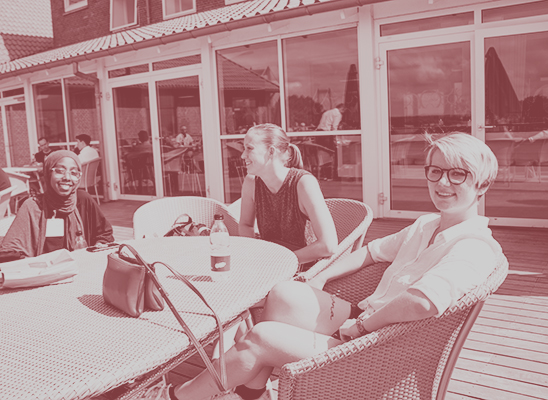 Meet Luisa González Boa
Luisa has a bachelor's degree in International Business from Copenhagen Business School and she is going to study Public Management and Social Development at SDC.

What has the seminar been like for you?
I think it has been really fun to meet the other students before going to China, because it is really far away and a big step. Now I know a lot of the people and know that we are all going to be there together, so I won't feel alone. I look so much forward to living close to the people I will be studying with.

What was your highlight?
Well, it was great to meet my new classmates on Public Management and Social Development, and they all seem really nice. Some had studied History, some Policy and Government, so we come from very different backgrounds, which great.

How ready are you to go?
I have been nervous, but listening to the presentation by two current students, who have studied at SDC for a year and hearing about their experiences really calmed my nerves and I feel more relaxed and relieved. Now I am super, super excited about going.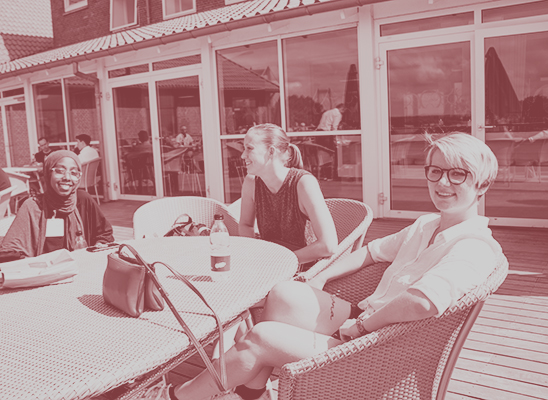 Next up for Luisa and Mathias are a few final practical matters and a few so long's before they will meet up with their fellow students in China on August 22 for the introduction weeks and the beginning of their China adventure.