Intro in China: Fascinating and Challenging
06 September 2023
Teaching has commenced and the newly arrived students of the 2023 cohort at SDC have begun their new everyday life. Although it is a new situation, they arrived at SDC two weeks ago to take part in the intro weeks.

The intro: A chance to get settled
All SDC students are invited to come to China 10 days before the studies start to get settled and undertake a range of activities designed to help them settle in, but also to launch collaboration and interaction between students across academics and nationalities.

'It was hectic in the beginning, and there was a lot to take in. Both in terms of practical tasks such as settling in at the dorm and acquiring a sim card, but also meeting so many new people, who were all trying to find themselves in this setting,' says Juliet Nichole Henriksen, who has joined the Public Management and Social Development programme at SDC.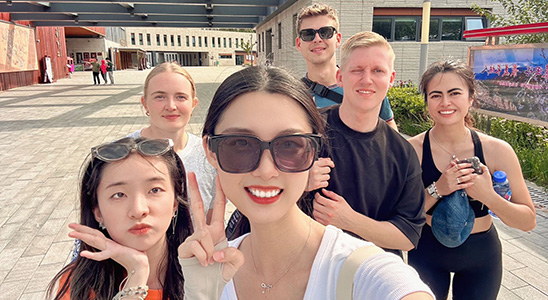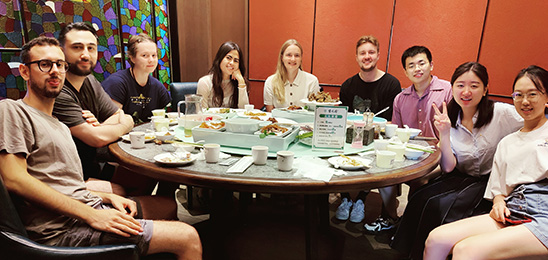 Ready for study start
'I am glad that I could join the intro, because it has helped me get settled. I have had time to get to know the people and the area, and I have established my daily routines, which is key ahead for a busy study schedule,' says Juliet Nichole Henriksen.

Especially during the first week of the intro, students were placed in mixed groups and given a range of missions for the purpose of supporting their collaboration. For instance, they joined the Huairou Challenge, which had them maneuver around the campus' surrounding area solving creative photographic challenges. There were also presentations and assignments that demonstrated that different opinions is something they must handle as students at SDC.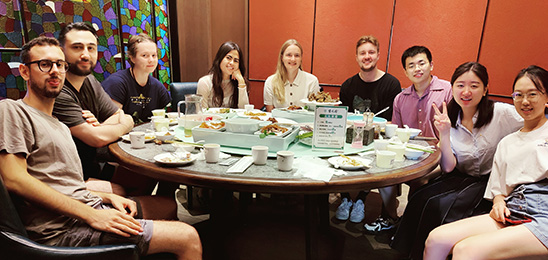 'There were cultural barriers, but we communicated a lot, broke through them and learned something new. I got along well with my Danish and international classmates, and we accept how each other see things. Through these activities we boosted our relations, cooperation and friendships with each other, and that was very awesome. Now I am very optimistic and ready for new challenges in studies and life,' says WANG Zhiwei, who studies Nanoscience and Technology.

During the next two years, Juliet Nichole Henriksen and WANG Zhiwei together with their almost 150 fellow students will pursue a double Master's degree – and a an experience for life.